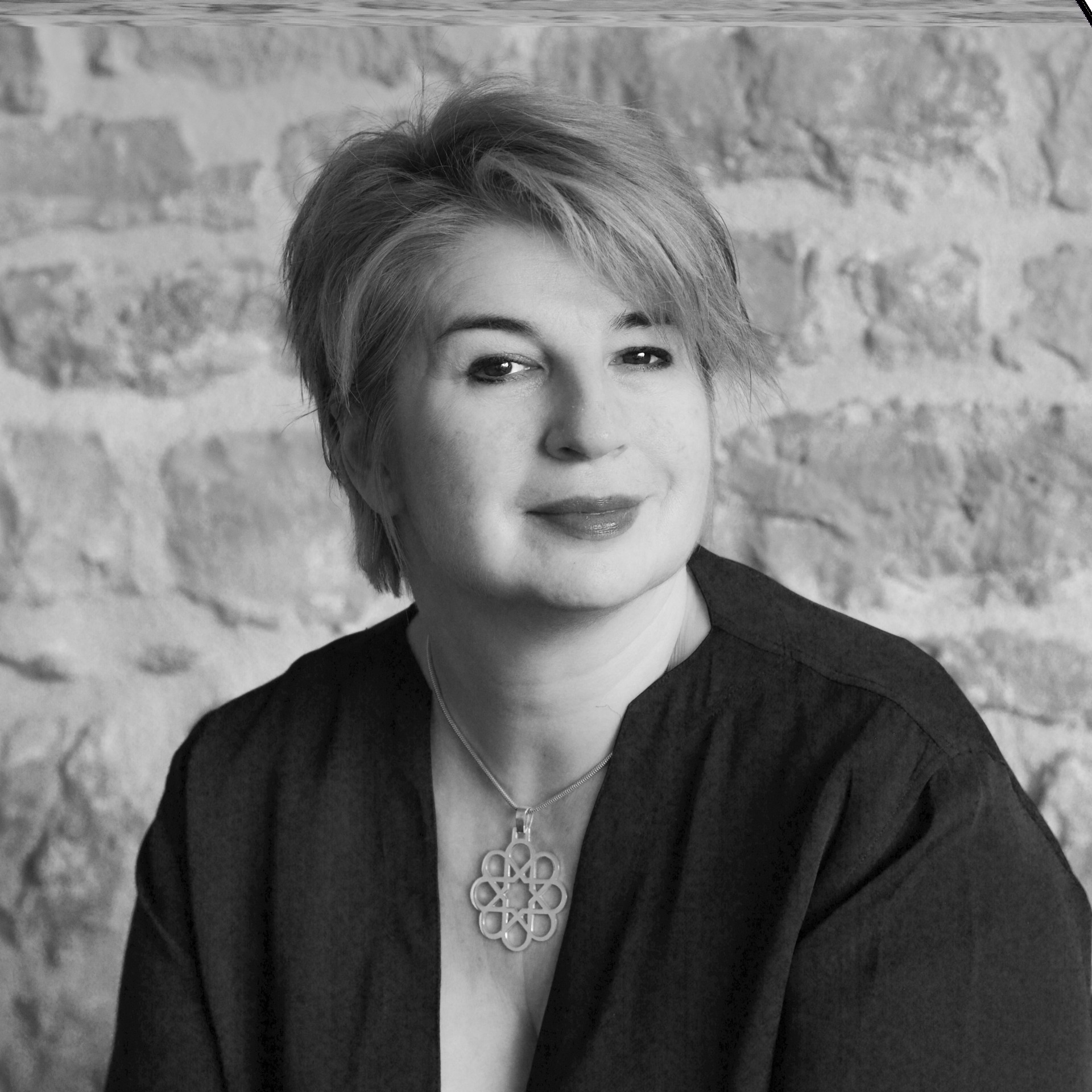 Anasthasia Millot began her artistic career studying fashion design in Paris before moving on to a practice in furniture design. Her early work with fabric has left a lasting — if indirect — influence on her objects: after years of painstaking experimentation, Millot is able to translate into bronze the fluidity of textiles like jersey, creating subtly dynamic shapes that seem to defy the statics of solid materials. Her signature element is a very particular elan: a slight twist of the slender metal legs that carry her tables, chairs and stools with an antelope-like grace. This quarter-turn gives an impression of movement as it seduces the light, gliding it along and around the highly polished bronze surfaces she creates in her husband's foundry.
While Millot deeply admires artists like the early Modernist Jean Michel Frank — his deceptive simplicity and understated use of precious materials she strives to emulate — she also borrows from the illusionist toolkit of the Baroque. The front legs of her armchairs and stools, for example, are ever so slightly taller than the back legs, further stressing a sense of tension, as if ready to spring. At the same time, the shiny surfaces and sharp lines fabricated in bronze give the material an atypically icy look, even its weight seems greatly reduced. The eye is happily fooled by their light-footedness, while knowing the truth of their weight and solidity, relishing the contradiction. The fewer elements one works with, as Millot has learned from fashion, the more difficult the design, the easier it looks, and the more deeply one wants to understand it.
Millot has shown work in Galerie Avant-Scène in Paris, at Valerie Goodman Gallery — her first U.S. exhibition in 2014, and a solo show in 2016 — and as part of an installation with Robert A.M. Stern Architects at Kips Bay Decorator Show House in 2015.
Read More